Web Managed Industrial switch
2. Utbyteskapacitet: kärnindikatorer
N-net NT-MIN1063GF-AF4 Industrial Ethernet switch-serie är Web Managed L2 + industriell ringnät POE-switch med 6 portar 10 / 100Base-Tx till 3 portar 1000Base-Fx.
3. Vidarebefordran av paket: storleken på omkopplarens förmåga att vidarebefordra datapaket
Det stöder NT-ringfunktion, så att kunder kan skapa olika strukturer för ringnätverk.
De tre är släkt med varandra.
Det är en industriellt (transformatorstation) härdad och helt hanterad Ethernet-switch som är specifikt utformad för att fungera pålitligt i elektriskt hårda och klimatkravande miljöer.
Om bandbredden på backplanet är hög är omkopplingskapaciteten stor och paketets vidarebefordringshastighet hög.
N-net NT-MIN1063GF-AF4 Industrial Ethernet-switch har stark och snabb självåterhämtningsförmåga för att förhindra avbrott och intrång utanför.
Uppgifter för hanterade switchar
Den innehåller avancerad redundant data Ring-teknik, Rapid Spanning Protocol (IEEE 802.1w RSTP) och redundant strömförsörjningssystem i kundernas industriella automatiseringsnätverk för att förbättra systemtillförlitligheten och drifttiden i de hårda fabriksmiljöerna.
Strömställaren är den viktigaste nätverksanslutningsenheten i det lokala nätverket. Merparten av hanteringen av det lokala nätverket kommer att involvera hanteringen av växeln.
Det skyddar också kundens industriella nätverksanslutning med omkopplingsåtervinningsförmåga som används för att implementera feltoleranta ring- och nätnätarkitekturer. Om det industriella nätverket avbröts av misstag kan felåterställningstiderna vara mindre än 20 ms för att snabbt återföra nätet till normal drift.
N-net NT-MIN1063GF-AF4 Web Managed L2 + snabbt industriellt ringnät POE-switch stöder också 4 port POE med standerd IEEE802.3AF och IEEE802.3AT.
Industriella Ethernet-switch funktioner
1. Industriell Ethernet-switch serie som är speciellt utformad för hårda industriella miljöer.
2. L2 + -funktioner ger bättre hanterbarhet, säkerhet, QoS och prestanda.
3. Denna industriella Ethernet-switch stöder L2 + switchfunktioner inklusive 802.1Q VLAN, spegling, portisolering, IGMP
Snooping, DHCP Snooping, LLDP, POE + management, IP Source Guard, ARP inspektion, ACLs etc.
4. Stöd spanningsträd STP (802.1D) och RSTP (802.1W).
5. Jumbo-ramar stöder upp till 9,6K kilobtyter.
6. Stöd för förbättrad hantering genom WEB, CLI, TELNET, SSH, SNMP.
7. Stöd kabeldiagnos
8. IEEE 802.3af och 802.3at. Stöder per port PoE-konfigurationsfunktion
9. G.8032, stöd <50ms industriellt snabbringskydd
10. Med industriell design: -40 ℃ ~ +80 ℃ arbetstemperatur och redundant dubbel effektingång (46-54V DC)
11. Skyddsklass: IP40, design av kylytan i aluminiumchassi, ingen fläkt, inget kylhål.
Industriell Ethernet-switch Specifikation
technical parameter

Standard:IEEE802.3,IEEE802.3u, IEEE802.3ab ,IEEE802.3x, IEEE802.1D(STP),

IEEE802.1w(RSTP),IEEE802.1Q(VLAN Tagging),IEEE802.1p(QoS)

Protocol:NT-Ring, IGMP v1/v2, GVRP, SNMP v1/v2/v3, DHCP Client, TFTP, SMTP, RMON, LLDP, HTTP, SSH, Telnet, SNTP Server/Client,.

Flow control:IEEE802.3x(Flow control).Back Pressure

function

Switch function: POE+.RSTP.SNMP.QOS.802.1Q VLAN.Port Trunking.Static multicast filtering.Bandwidth management.Broadcast storm.Port traffic statistics.Online upgrade.Upload and download profiles,User name login system, etc.

Interface

RJ45 ports: 6 ports 10/1001000BaseTX RJ45.

Giga Fiber port:1X3 1000Base-X SFP fiber port.

Rs232 port number:1 RS-232 Control port, baud rate:57600bps

transmission distance

RJ45:100M(Standard CAT5/CAT5e cable)

Multimode fiber:1310nm,2KM

single mode fiber:1310nm,20/40/60Km

1550nm,20/40/60/80/100/120Km

Switch attribute

Gigabit forwarding speed:1.488Mpps

transmission mode:Store and forward.

System switching bandwidth:20G

MAC address table:8K

Buffer:1Mbit Frame buffer.

LED indicator light

System indicator:SYS

Interface indicator:The green light is 1000M,Off is 100M. Yellow light is light and blink for port link-up status,Transmitting and receiving data,Off is link-down status.

Power Supply

Input voltage:46~54VDC

Input mode:Plug in type 6 core 5.08mm spacing terminal

Support redundancy function for dual power supply

work environment

Operating temperature range:-40~75℃

Storage temperature range:-40~85℃

Outer case:IP40 protection grade, corrugated high strength metal case

Installation method: guide rail type.
Industriell Ethernet-switch
Packaging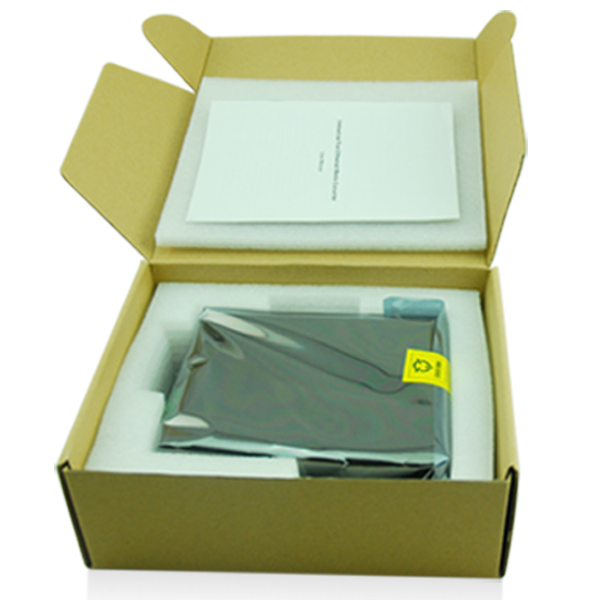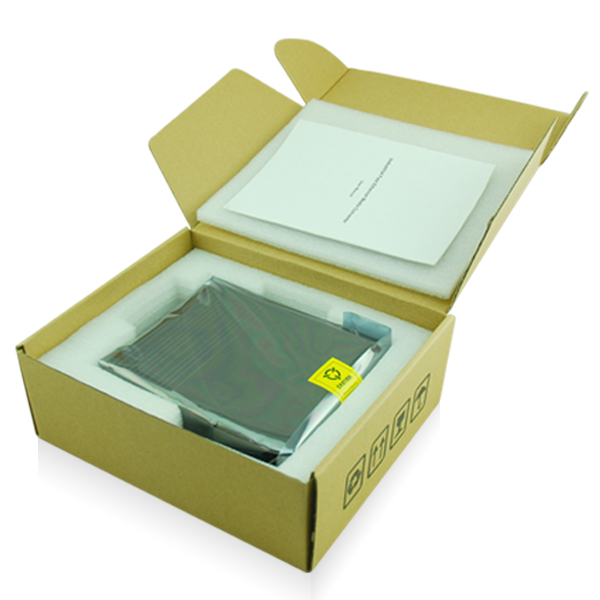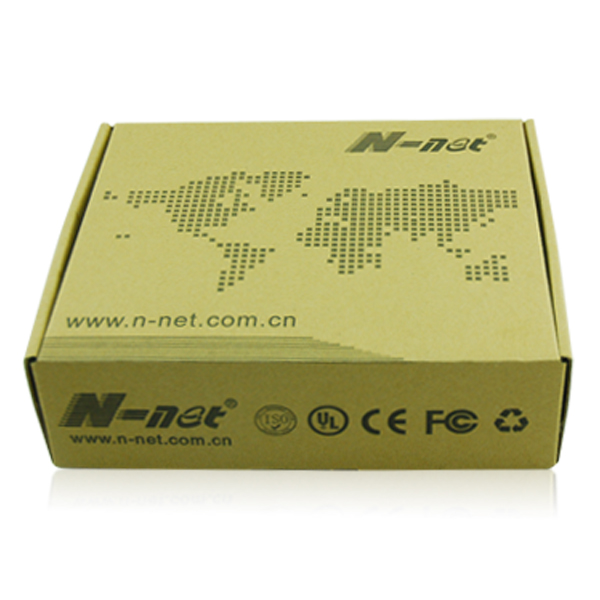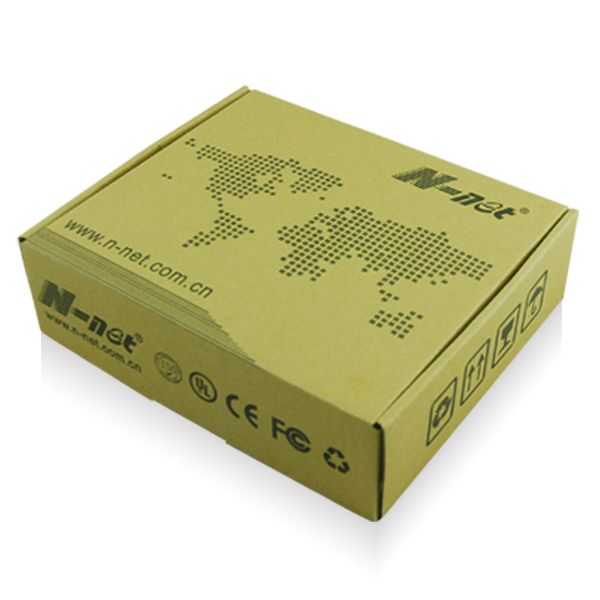 Produktkategorier : Industriell Ethernet Switch > Webbhantering Industrial Switch