N-net Industriell switch för webbhantering
Hanterade switchar stöder SNMP-protokollet.

N-net NT-INM1042GF-AF4 är webbhanteringsindustribrytare med 2 4 POE 100Base-TX-portar upp till 2 Gigabit Ethernet 1000Base-X SFP-portar.
SNMP-protokollet består av en uppsättning enkla specifikationer för nätverkskommunikation.
Det är en industriell hanterad och redundans Ethernet POE-switch som stödjer standerd IEEE802.3AF och IEEE802.3AT. Denna switch stöder också POE-auto-check-funktion.
Den kan slutföra alla grundläggande nätverkshanteringsuppgifter, har liten efterfrågan på nätverksresurser och har vissa säkerhetsmekanismer.
Detta är automatisk omstart av poe-strömförsörjning när PD-utrustningen är frusen.
Arbetsmekanismen för SNMP-protokollet är mycket enkel, främst genom en mängd olika typer av meddelanden, det vill säga PDU (protokolldataenhet) för att uppnå utbyte av nätverksinformation.
Hanterade switchar är emellertid mycket dyrare än icke hanterade switchar som beskrivs nedan. [1]
Används för att spåra trafik och sessioner

industriell design: -40 ℃ ~ + 80 ℃ arbetstemperatur och redundant effektingång, IP40-nivå, enligt kraven i EMC industriell nivå 4, DIN-skena montering eller väggmontering, stöd redundant ringnätverk (Återhämtningstid <20ms), RSTP-, STP- och MSTP-protokollet, uppfyllde det pålitliga och praktiska kravet för industriell kontroll för nätverkssystem, den pålitliga hårdvarukonstruktionen används speciellt för kontinuerlig industriell kommunikation.
Funktioner för webbhantering industriella switchar
1. Industrial Ethernet Switch-serie, design för hård och strikt miljö.
2. Stöd CLI, snabbkonfigurera huvudhanterad funktion
3. Stöd IEEE 1588 PTP V2, uppnå exakt synkronisering av nätverkstid.
4. Standardöverensstämmelse: IEEE802.3 10Base-T, IEEE802.3u 100Base-T, IEEE802.3ab 1000Base-T, IEEE802.3x Flow Control, IEEE802.1Q, IEEE802.1p, IEEE802.3at PSE
5. Stöd POE-strömförsörjning upp till maximalt 60W för en enda port
6. DHCP-alternativ 82 använder olika IP-adress.
7. Stöd N-NET patentprotokoll [NT-Ring "(Återställningstid <15ms), STP RSTP, MSTP, Ethernet redundant.
8. Stöd statisk och dynamisk IGMP, GMRP
9. Stöd VLAN, IEE 802.1Q VLAN och GVRP-protokoll, enkel nätverksplan
10. Supportport Spegling
11. Stöd Ethernet / IP och Modbus / TCP-protokoll, används för hanterad och kontrollenhet
12. Stöd IP Multicast och sändning stormkontroll
13. Hantering av bandbredd: stöd Ethernet-kanal, hastighet och begränsning av stormutsändning
14. Support Qos och Tos / DiffServ, Används för flödeskontroll och hantering
15. Support Link Aggregation, förbättra tillgänglighet för bandbredd.
16. Denna industriella Ethernet-switch stöder SNMPv3, IEEE802.1X, HTTPS och SSH, ökar nätverkssäkerheten
17. Stöd SNMPv1 / v2c / v3 olika nätverkshantering på säkerhetsnivå
18. Stöd TACACS +
19. Anta RMON, förbättra effektivt nätverksövervakning och prognosförmåga
20. Anta bandbreddhantering för att säkerställa ett stabilt nätverk
21. Stöd MAC-adressportlås, försvarar olaglig invasion.
22. Med e-post och reläutgång, Uppnå auto larm
23. Stöd omstart och återställ standardkonfiguration
Specifikation för webbhantering industriell switch
Technical parameter

Standard: IEEE802.3 10Base-T, IEEE802.3u 100Base-T, IEEE802.3ab 1000Base-T, IEEE802.1Q, IEEE802.1p, IEEE802.3at PSE

Protocol: ARP, ICMP, TCP, UDP, DHCP, DNS, HTTP, Telnet, RSTP, SNMP

Follow control: IEEE802.3x follow control, Back Pressure

function

Switch function: NT-Ring.RSTP.SNMP.QOS.802.1Q VLAN, TRUNK, Bandwidth management, broadcast storm, online update, upload and download configuration file, user entry system and so on.

NT-Ring: support Single, couple, Chain, Dual homing ring network structure

Port

RJ45 port: 4 10Base-T/100Base-TX

Fiber port: 2 1000Base-X SFP

Serial port: 1 channel RS-232, Baud rate 57600bps

Distance

category-5 twisted pairs:100M (CAT5/CAT5e)

multi-mode:1310nm, 2KM

single-mode:

1310nm:20/40/60Km.

1550nm:20/40/60/80/100/120Km

Switching

MB switch speed: 148810pps.

GB switch speed:1488100pps

MB maximum super superficialfacevelocity: 148810pps.

GB maximum superficialfacevelocity:1488100pps

Transmission mode: store-and-forward, System bandwidth:5.6G

MAC: 8K.

Buffer:1Mbit

LED indicator

System indicator: SYS

Port indicator: Green lights 100M, otherwise 10M, and yellow light mean link-up, yellow light and glitter means link-up, sending and receiving data. Otherwise link-down.

Power supply

Input voltage: 48~56VDC

Input mode: plug type 6 core 5.08mm, gap wiring terminal. Support redundant power

Power consumption

<10W

Working environment

Working temperature:-40~80℃.

Storage Temperature:-40~85℃

Shell: IP40 level, crimped and strong metal shell.

Installation: DIN-Rail mounting or wall mounting.
Webbhantering Industriell switchförpackning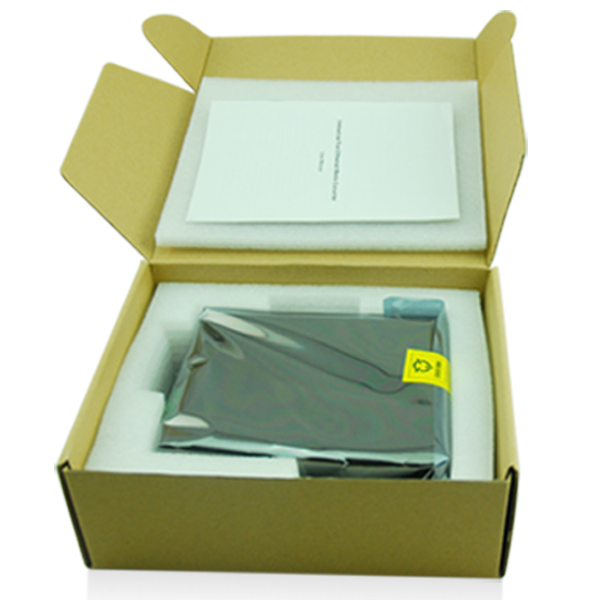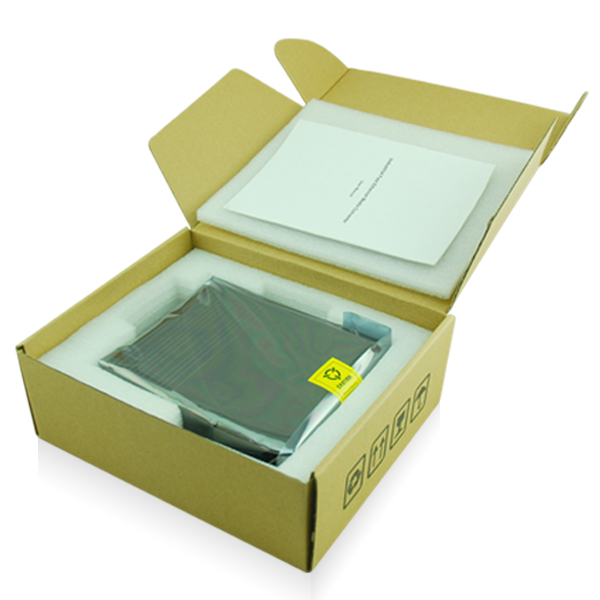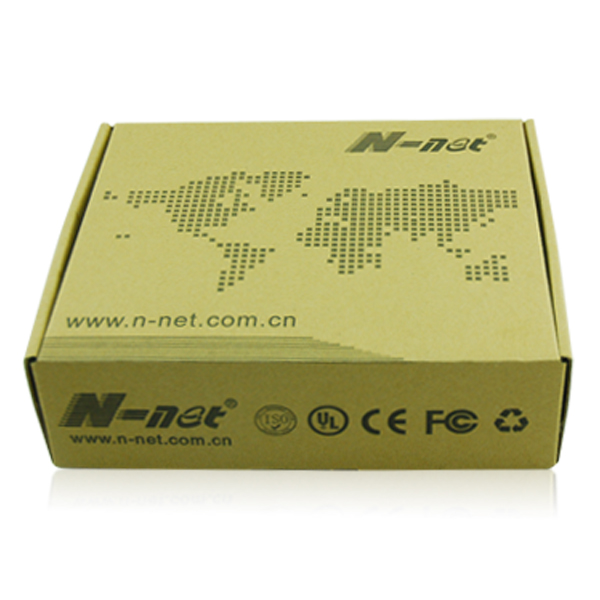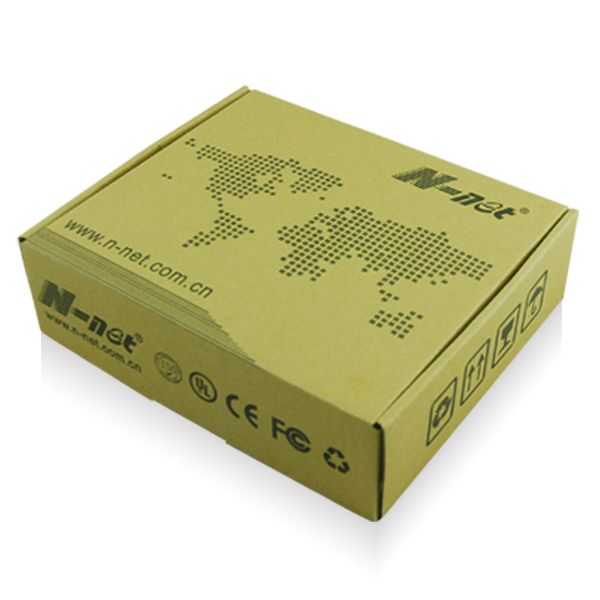 Produktkategorier : Industriell Ethernet Switch > Webbhantering Industrial Switch